Welcome to your GrammarBook.com e-newsletter.
Your GrammarBook.com website could be used as a model for how to display material. The feel is springy and energetic, not stodgy, as might be expected for this subject matter.
—Mitchell G.



I purchased The Blue Book of Grammar and Punctuation online from Borders to help me edit children's stories. I use it daily and appreciate it.
—Elizabeth K.



I have been receiving your
e-newsletter for some time now. The information is timely, pertinent, and easy to read and understand. Thank you so much.
—Mary

Pop Gets It Wrong

Misinformation spreads like bedbugs. For centuries, humans have clung to articles of faith gleaned from parents and grandparents, brothers and sisters, authority figures, community leaders, and other notoriously unreliable sources.

These rumors, superstitions, misinterpretations, urban legends, and baseless theories are often nothing more than quaint, harmless nonsense. Then again, try telling that to those who believe them.

The pop culture, fueled by blogs, YouTube, and Twitter, should never be confused with anything serious or responsible. So just for the fun of it, see if you're wise to these pop-culture fallacies.

Jack Daniels This is neither the man nor the booze. The man's name was Jack Daniel, whose Jack Daniel Distillery was licensed in 1866. Thus, his fine Tennessee whiskey is Jack Daniel's, with an apostrophe.

Louis Armstrong Jazz aficionados are not amused when they hear his first name pronounced "loo-ee." In his vocal on the 1964 hit song "Hello, Dolly!" Armstrong pointedly articulates "loo-iss" when he says, "This is Louis, Dolly."

St. Patty's Day Everyone knows this refers to March 17, St. Patrick's Day—or does it? How you celebrate it is your business, but how you spell it is St. Paddy's Day.

Santa's reindeer Good for you if you can name them all, but let's just talk about "Donner" (of "Donner and Blitzen" fame). Turns out Donner is an infamous pass in the northern Sierra Nevada. Santa's reindeer is Donder, with a second d.

Daylight Savings Time Few would think twice about the phrase as written here, but it's supposed to be "daylight saving time"—no capitals, no second s in "saving."

"I'm laughing all the way to the bank" This defiant proclamation has become a cliché. It implies that the speaker is so rich that nothing bothers him. It misquotes a celebrated pianist named Liberace, whose flamboyance some considered bad form in the strait-laced 1950s. After one scathing review, Liberace wrote a letter to the critic, wryly informing him, "I cried all the way to the bank."

"Take Me Out to the Ballgame" Everyone sings baseball's anthem wrong. The second line, which everyone thinks is, "Take me out to the crowd," is really "Take me out with the crowd." The fifth line, which everyone thinks is, "For it's root, root, root for the home team," is actually, "Let me root, root, root for the home team."

Let's give the last word on this to former major-leaguer Larry Anderson, who pitched for a few teams in the 1970s: "In the seventh inning, fans all get up and sing 'Take Me Out to the Ball Game'—and they're already there."



Because of the e-newsletter's large readership, please submit your English usage questions through GrammarBook.com's "Grammar Blog."
Free BONUS Quiz for You!

[[firstname]], because you are a subscriber to the newsletter, you get access to one of the Subscribers-Only Quizzes. Click here to take a Capitalization Quiz and get your scores and explanations instantly!
---
We Redesigned Our GrammarBook.com Website!
Have you been to our website recently? We are excited to announce that our GrammarBook.com website now uses responsive design. That means that the website responds to whatever device you're using. It should be easier to navigate and it allows tablet and mobile users to experience the site fully.

This is only our third transformation and redesign in GrammarBook's 18-year history. We made this change in order to better serve you, our grammar and punctuation fans. Check out the new and improved GrammarBook.com today!
---
More Good News for Quiz Subscribers

We are pleased to announce that we have added even more quizzes to help you challenge yourself, your students, and your staff. We added quizzes to existing categories and created some new categories such as "Confusing Verbs," "Subjunctive Mood," "Comprise," "Sit vs. Set vs. Sat," and "Spelling."

We reviewed and strengthened every quiz on our website to ensure consistency with the rules and guidelines contained in our eleventh edition of The Blue Book of Grammar and Punctuation.

If you think you have found an error in a quiz, please email us at help@grammarbook.com.

---

"So convenient … hundreds of quizzes in one click."

[[firstname]], Subscribe to receive hundreds of English usage quizzes not found anywhere else!

Take the quizzes online or download and copy them.
Get scored instantly.
Find explanations for every quiz answer.
Reproduce the quizzes to your heart's content.
EASY to use.
No software to download.
No setup time.
A real person to help you if you have any questions!
Instructors and Employers: we make your life easier!
Assign quizzes to your students or employees.
Students log in from anywhere.
Scores are tallied and compiled for you.
You decide whether to let students see their own scores and quiz explanations.
Let GrammarBook.com take the hassle out of teaching English!
"Fun to test my skills!"
"The explanations really help … thanks!"
Your choice: Subscribe at the $29.95 or $99.95 level ($30 off - previously $129.95).
"I download the quizzes for my students who don't have computer access."
Subscribe today to receive hundreds of English usage quizzes not found anywhere else!
"Makes learning English FUN!"
---
Don't need all the quizzes at once?
You can now purchase the same quizzes individually for ONLY 99¢ each. Purchase yours here.
---
Get Yours Today!

Get Amazon's No. 1 Best-seller in Four Categories!
No. 1 in Grammar
No. 1 in Reading
No. 1 in Lesson Planning
No. 1 in Vocabulary

The Blue Book of Grammar
and Punctuation
by Jane Straus, Lester Kaufman, and Tom Stern

The Authority on English Grammar!
Eleventh Edition Now Available

Have You Ordered Your Copy Yet?

An indispensable tool for busy professionals, teachers, students, homeschool families, editors, writers, and proofreaders.

Available in print AND as an e-Book! Over 2,000 copies are purchased every month!

Hundreds of Grammar, Punctuation, Capitalization, and Usage Rules
Real-World Examples
Spelling / Vocabulary / Confusing Words
Quizzes with Answers

If you live in the United States or Canada, order The Blue Book through Wiley.com and get 30 percent off and FREE shipping! Simply go to bit.ly/1996hkA and use discount code E9X4AYY.*

For those of you who live outside the U.S. and Canada, although the publisher is not able to offer free shipping, you will get 35 percent off to help offset your shipping costs. Simply go to bit.ly/1996hkA and use discount code E9X4A.*

*Offer expires December 31, 2016.
---
Wordplay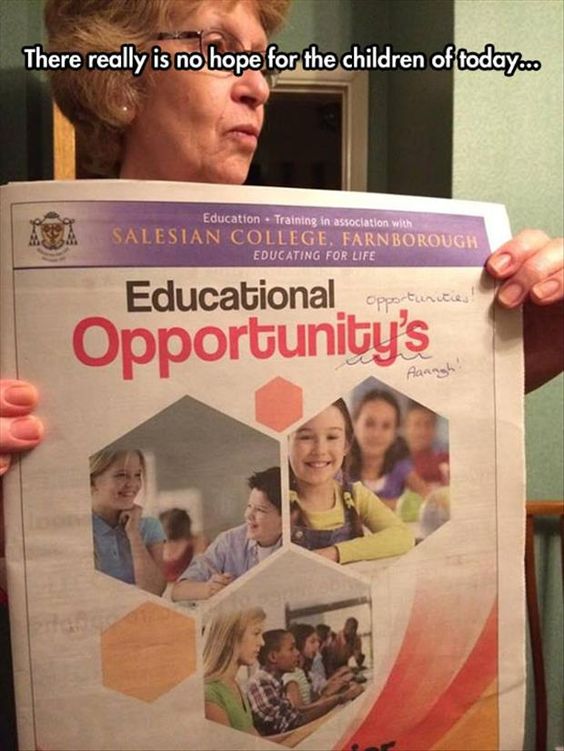 ---
Learn all about who and whom, affect and effect, subjects and verbs, adjectives and adverbs, commas, semicolons, quotation marks, and much more by just sitting back and enjoying these easy-to-follow lessons. Tell your colleagues (and boss), children, teachers, and friends. Click here to watch.