Welcome to your GrammarBook.com e-newsletter.
GrammarBook.com is the only website that helps me through my struggles with grammar and punctuation
—Peg B.

I have returned to college after a thirty-year pause. GrammarBook.com and The Blue Book of Grammar and Punctuation are invaluable tools.
—Sandra L.

I am an editor and I find that your
e-newsletter is of tremendous help to me."
—Pramod S.

A Sportswriter Cries "Foul!"

by Bruce Jenkins, San Francisco Chronicle sports columnist

The hyphens are coming, and beware—they're taking over. Commas, not so much. Commas have gone extinct. These are a couple of my pet peeves when it comes to grammatical violations in print. More on that later. In the meantime:

Somehow, a guy named Al showed up in all right, and it's now "alright." Nope. Wrong. And I have no time for "anytime." It has to be two words: any time. Once you've written "any hour" or "any minute," how can you go with "anytime"?

How about the second time in as many days? As many days as what? Should be in two days.

Going forward. It's not bad grammar, it just has no place. What, as opposed to going backward? Eliminate going forward from every usage, in print or conversation, and it won't be missed.

Then there's the sentence that takes forever to reach the point—and by the time you get there, you're no longer interested:

"The occasion of the Wallace brothers burning down the Gazebo with the very last match at their disposal and then pretending it never happened at the after-party at Bob's house takes a special place in history." Taken literally, what takes a special place in history?

As for hyphens, here are a few really dreadful ones I've seen in responsible newspapers lately:

The tension-level was high
He's the odd-man-out
Dare-we-say he was confused?
That's the elephant-in-the-room
The best record of all-time

Commas? Somehow, they have been deemed unnecessary. More actual examples:

Thanks for trying guys (maybe you should go back to gals)
Don't go Tiger (go ballistic, or go east)
Say It Ain't So Spain (it ain't so hot, either)
"Meaning what ace?" (actually saw this in a David Milch script)
"This isn't a funeral you know." (True, but I think my friend Pete recognizes it.)

Then there's the misplaced apostrophe, so common on the street:

"Fresh sandwich's"
"She fly's with her own wing's"

Long ago, in the press box of the old Comiskey Park in Chicago, there was a sign on the women's bathroom that said "Ladie's." It was a charming sign, in the form of a baseball—seams and all—but that apostrophe drove me nuts. Year after year, covering the Oakland A's, I wasn't able to walk past that thing without seething.

Then in 1990 the park closed down. Visitors knew they'd be making their last visit to the storied old yard. On my last night there, about a month before the season ended, I dawdled and stalled until I was the last person in the press box. And I was prepared. I whipped out a bottle of Wite-Out and made that apostrophe vanish.

Postcript: Wayne Hagin, a broadcaster at the time (can't remember what team), knew about my mission. One night near the very end of the season, he yanked that sign off the bathroom wall and stashed it in his briefcase.

It now resides in the guest room of my house. Ladies welcome.



---

Bruce Jenkins's new book, Shop Around: Growing Up With Motown in a Sinatra Household, is available in bookstores and on Amazon.com. Jenkins is the son of Gordon Jenkins, who worked with all the greats of the pre-Elvis era (including Judy Garland, Nat "King" Cole, and Sinatra). The Miracles' "Shop Around," the first big hit of the Motown empire, turned Bruce's life around at the age of 12. Shop Around is a book for soul-music lovers and anyone whose parents were on entirely different musical wavelengths.

Because of the e-newsletter's large readership, please submit your English usage questions through GrammarBook.com's "Grammar Blog."
---
Free BONUS Quiz for You!

[[firstname]], because you are a subscriber to the newsletter, you get access to one of the Subscribers-Only Quizzes. Click here to take a Hyphens Quiz and get your scores and explanations instantly!

More Good News for Quiz Subscribers

We are pleased to announce that we have added even more quizzes to help you challenge yourself, your students, and your staff. We added quizzes to existing categories and created some new categories such as "Confusing Verbs," "Subjunctive Mood," "Comprise," "Sit vs. Set vs. Sat," and "Spelling."

We reviewed and strengthened every quiz on our website to ensure consistency with the rules and guidelines contained in our eleventh edition of The Blue Book of Grammar and Punctuation.

If you think you have found an error in a quiz, please email us at help@grammarbook.com.

---

"So convenient … hundreds of quizzes in one click."

[[firstname]], Subscribe to receive hundreds of English usage quizzes not found anywhere else!

Take the quizzes online or download and copy them.
Get scored instantly.
Find explanations for every quiz answer.
Reproduce the quizzes to your heart's content.
EASY to use.
No software to download.
No setup time.
A real person to help you if you have any questions!
Instructors and Employers: we make your life easier!
Assign quizzes to your students or employees.
Students log in from anywhere.
Scores are tallied and compiled for you.
You decide whether to let students see their own scores and quiz explanations.
Let GrammarBook.com take the hassle out of teaching English!
"Fun to test my skills!"
"The explanations really help … thanks!"
Your choice: Subscribe at the $29.95 or $99.95 level ($30 off - previously $129.95).
"I download the quizzes for my students who don't have computer access."
Subscribe today to receive hundreds of English usage quizzes not found anywhere else!
"Makes learning English FUN!"
---
Don't need all the quizzes at once?
You can now purchase the same quizzes individually for ONLY 99¢ each. Purchase yours here.
---
Get Yours Today!

Get Amazon's No. 1 Best-seller in Four Categories!
No. 1 in Grammar
No. 1 in Reading
No. 1 in Lesson Planning
No. 1 in Vocabulary

The Blue Book of Grammar
and Punctuation
by Jane Straus, Lester Kaufman, and Tom Stern

The Authority on English Grammar!
Eleventh Edition Now Available

Have You Ordered Your Copy Yet?

An indispensable tool for busy professionals, teachers, students, homeschool families, editors, writers, and proofreaders.

Available in print AND as an e-Book! Over 2,000 copies are purchased every month!

Hundreds of Grammar, Punctuation, Capitalization, and Usage Rules
Real-World Examples
Spelling / Vocabulary / Confusing Words
Quizzes with Answers

If you live in the United States or Canada, order The Blue Book through Wiley.com and get 30 percent off and FREE shipping! Simply go to bit.ly/1996hkA and use discount code E9X4AYY.*

For those of you who live outside the U.S. and Canada, although the publisher is not able to offer free shipping, you will get 35 percent off to help offset your shipping costs. Simply go to bit.ly/1996hkA and use discount code E9X4A.*

*Offer expires December 31, 2016.
---
Wordplay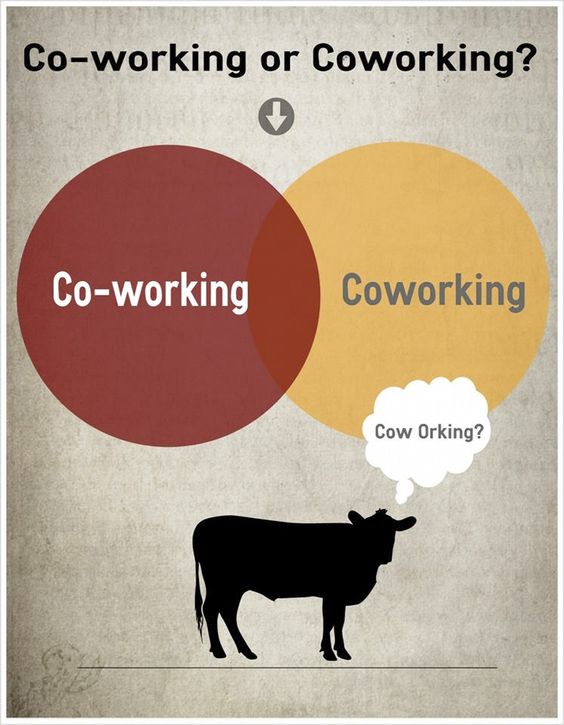 ---
Learn all about who and whom, affect and effect, subjects and verbs, adjectives and adverbs, commas, semicolons, quotation marks, and much more by just sitting back and enjoying these easy-to-follow lessons. Tell your colleagues (and boss), children, teachers, and friends. Click here to watch.