Welcome to your GrammarBook.com e-newsletter.
I really enjoy the training and tests that you offer in The Blue Book of Grammar and Punctuation. It is my "guru" of grammar as I frequently refer to it whenever I am unsure about word usage.
—Carol S.



GrammarBook.com is amazing! I've spent some time on the quizzes and have been impressed. In the upcoming school year, your website will be the primary resource for my students.
—Kerri M.



I always had trouble with affect vs. effect. The bonus quiz in last week's e-newsletter was timely. The explanations of when to use either word definitely shed light on the matter.
—Rae G.

Worn-Out Words and Phrases: 2017
(Follow-up)

We enjoy helping you reinforce the way you express yourself with precise grammar and composition. We appreciate just as much when you join meaningful discussions about written language.

Our recent GrammarBook article Worn-Out Words and Phrases inspired some great feedback about whether certain terms have outlived their welcome.

After reading and considering your thoughtful responses, we determined we could follow our previous article with further review of the subject in two parts: The first provides some starting alternatives to the hangers-on we'd deemed ready for retirement. The second expands the original list with astute additions from our readers.

Our aim with this topic is to keep writing fresh, distinctive, and pointed. We understand several of these words and phrases may remain popular in conversational use, where they often reinforce comfort between speakers. They also maintain the flow of speech, which doesn't always allow the pause for deeper, selective thought that writing affords (although focused and disciplined writing can often lead to more articulate speaking).

I. Alternatives for the First List



| | |
| --- | --- |
| Original | Alternatives |
| absolutely (interj) | yes; of course |
| alrighty then (idiom) | okay |
| amazing (adj) | stunning, wondrous |
| at the end of the day (prep. phrase) | in the end, ultimately |
| awesome (adj) | wonderful, impressive |
| by the same token (prep. phrase) | similarly |
| cutting-edge (adj) | leading, innovative |
| drop(ped) the ball (verb phrase) | bungle, botch, fail to follow up |
| high-impact (adj) | forceful, powerful, productive |
| holistic (adj) | comprehensive, integrated |
| honestly (qualifying modifier) | (strike as unnecessary) |
| it's not rocket science (idiomatic clause) | it's simple, easy |
| just sayin' (idiom) | (strike as unnecessary) |
| literally (qualifying modifier) | (strike as unnecessary, unless literally correct) |
| low-key (adj) | mellow, subtle, relaxed |
| on the same page (prep. phrase) | agree, concur (v) |
| paradigm shift (noun phrase) | radical change, new belief |
| pretty (qualifying modifier) | (strike as unnecessary) |
| really (qualifying modifier) | (strike as unnecessary) |
| so this happened (idiom) | (strike as unnecessary) |
| synergy (n) | teamwork, harmony, unity |
| think outside the box (verb phrase) | be creative, think differently |
| touch base (verb with particle) | (re)connect |
| under one roof (prep. phrase) | in one place |



II. Additions to the List



Worn-Out Word/Phrase
Alternatives
24/7 (adv)
always; all of the time
basically (qualifying modifier)
(strike as unnecessary)
from the get-go (prep. phrase)
from the start, beginning
hate it when that happens (verb clause)
that's unfortunate (or strike it)
I mean (idiom to start a sentence)
(strike as unnecessary)
impact(ed) (v)
affect(ed), influence(d)
in the DNA (prep. phrase)
integral to, part of
it's all good (idiom)
good, fine, okay
like (expletive, e.g., it's, like, all there)
(strike as unnecessary)
my bad (idiom)
I was wrong, mistaken
perfect storm (noun phrase, idiom)
crisis, ordeal, quagmire
proactive (adj)
diligent, motivated, thinking ahead
reach out (verb with particle)
contact, connect
right? (idiomatic interrogative)
true, agreed
safe haven (tautological noun phrase)
haven, refuge, sanctuary
seriously? (idiomatic interrogative)
(strike as unnecessary)
so not (expletive, e.g., it's so not true)
not (strike so)
sounds good/like a plan (verb phrase)
okay (interj), agreed (adj)
a lot/too much on plate
(noun phrase)
busy, occupied, swamped (adj)



We can all think of even more words and phrases that belong on this list—or are working their way toward it. Together, as guardians of good grammar and writing, we can lead in keeping a lush linguistic landscape free of what can sap it of its beauty and strength.


Because of the e-newsletter's large readership, please submit your comments or questions regarding today's (or any past) article through GrammarBook.com's Grammar Blog
---
Free BONUS Quiz for You!

[[firstname]], because you are a subscriber to the newsletter, you get access to one of the Subscribers-Only Quizzes. Click here to take an Adjectives and Adverbs Quiz and get your scores and explanations instantly!
---
More Good News for Quiz Subscribers

We are pleased to announce that we have added even more quizzes to help you challenge yourself, your students, and your staff. We added quizzes to existing categories and created some new categories such as "Vocabulary," "Spelling," "Confusing Verbs," "Subjunctive Mood," "Comprise," and "Sit vs. Set vs. Sat."

We reviewed and strengthened every quiz on our website to ensure consistency with the rules and guidelines contained in our eleventh edition of The Blue Book of Grammar and Punctuation.

If you think you have found an error in a quiz, please email us at help@grammarbook.com.

---

"GrammarBook's subscription quizzes opened a new door for me, a way to see exactly who is doing the work and who isn't, and it is very convenient for the students."
"So convenient … hundreds of quizzes in one click."

[[firstname]], Subscribe to receive hundreds of English usage quizzes not found anywhere else!

Take the quizzes online or download and copy them.
Get scored instantly.
Find explanations for every quiz answer.
Reproduce the quizzes to your heart's content.
EASY to use.
No software to download.
No setup time.
A real person to help you if you have any questions!
Instructors and Employers: we make your life easier!
Assign quizzes to your students or employees.
Students log in from anywhere.
Scores are tallied and compiled for you.
You decide whether to let students see their own scores and quiz explanations.
Let GrammarBook.com take the hassle out of teaching English!
"Fun to test my skills!"
"The explanations really help … thanks!"
Your choice: Subscribe at the $29.95 or $99.95 level ($30 off - previously $129.95).
"I download the quizzes for my students who don't have computer access."
Subscribe today to receive hundreds of English usage quizzes not found anywhere else!
"Makes learning English FUN!"
---
Don't need all the quizzes at once?
You can now purchase the same quizzes individually for ONLY 99¢ each. Purchase yours here.
---
Get Yours Today!

Get Amazon's No. 1 Best-seller in Four Categories!
No. 1 in Grammar
No. 1 in Reading
No. 1 in Lesson Planning
No. 1 in Vocabulary

The Blue Book of Grammar
and Punctuation
by Jane Straus, Lester Kaufman, and Tom Stern

The Authority on English Grammar!
Eleventh Edition Now Available

Have You Ordered Your Copy Yet?

An indispensable tool for busy professionals, teachers, students, homeschool families, editors, writers, and proofreaders.

Available in print AND as an e-Book! Over 2,000 copies are purchased every month!

Hundreds of Grammar, Punctuation, Capitalization, and Usage Rules
Real-World Examples
Spelling / Vocabulary / Confusing Words
Quizzes with Answers

The publisher of The Blue Book, Jossey-Bass, A Wiley brand, is offering a 35 percent discount for those of you who order the book through Wiley.com. Shipping and tax are not included. Simply go to bit.ly/1996hkA and use discount code E9X4A.

*Offer expires December 31, 2017.
---
Wordplay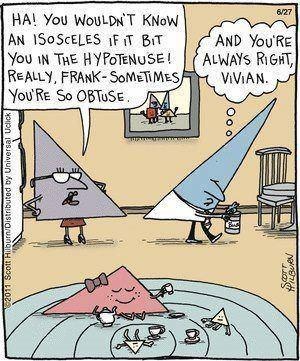 For our English usage fans who are also math enthusiasts.


---
Learn all about who and whom, affect and effect, subjects and verbs, adjectives and adverbs, commas, semicolons, quotation marks, and much more by just sitting back and enjoying these easy-to-follow lessons. Tell your colleagues (and boss), children, teachers, and friends. Click here to watch.