Welcome to your GrammarBook.com e-newsletter.
I regularly rely on your website and refer many co-workers and ad agency writers to it as well.
—Chris D.

Thank you for the e-newsletter this week. Strangely, it was the exact topic I booted up my computer to search for.
—Marcia L.

Subscribing to your newsletter has been one of the most important decisions I've ever made.
—Michael K.

The Haves and the Have Gots

In a recent post we bemoaned the widespread overuse of surreal: "Why keep regurgitating surreal when something atypical happens—is that all you've got?" A reader found the sentence objectionable: "Really? 'is that all you've got?' How about 'all you have'?"

His email insinuated that "all you've got" is unacceptable English. Many grammar mavens down through the years have challenged the legitimacy of have got, claiming that the phrase is no more than an ungainly and protracted way of saying have.

But we see an appreciable difference between is that all you've got? and is that all you have? Our sentence was meant to convey exasperation—is that all you have? just doesn't work there. It sounds too dainty.

All you've got is good idiomatic English. "Love life. Engage in it. Give it all you've got," wrote the poet Maya Angelou. Does anyone think that changing the last sentence to Give it all you have would be an improvement?

Our emailer will be heartened to learn that an anonymous eighteenth-century grammarian (quoted by Eric Partridge) agreed with him: "It may, therefore, be advanced as a general Rule,—when Possession is implied, it is vulgar to use HAVE in Construction with GOT."

But today this "general Rule" seems to have gone the way of promiscuous capitalization and commas before long dashes. We consulted our reference library and came up with the following:

• "Have got has been used … in literary English for more than four hundred years … It is found in the writings of Scott, Austen, Thackeray, Dickens, Morris, Ruskin, Carlyle, and most of the great nineteenth century English authors." —Bergen and Cornelia Evans, 1957

• "The words have got, as in 'I have got a really good car,' have long been put down by schoolmaster sticklers as an error, but most authorities agree that it is not." —Theodore M. Bernstein, 1977

• "The phrase have got—often contracted (as in I've got)—has long been criticized as unnecessary for have. In fact, though, the phrasing with got adds emphasis and is perfectly idiomatic." —Bryan A. Garner, 1998

• "It's idiomatic, standard, and especially common when special emphasis is intended … No modern authority with a reputation to lose cares if you use have got for have or must, and you needn't waste your own energy worrying about it either." —Charles Harrington Elster, 2005

Because of the e-newsletter's large readership, please submit your English usage questions through GrammarBook.com's "Grammar Blog."
---
Free BONUS Quiz for You!

[[firstname]], because you are a subscriber to the newsletter, you get access to one of the Subscribers-Only Quizzes. Click here to take an Irregular Verbs Quiz and get your scores and explanations instantly!

More Good News for Quiz Subscribers

We are pleased to announce that we have added even more quizzes to help you challenge yourself, your students, and your staff. We added quizzes to existing categories and created some new categories such as "Confusing Verbs," "Subjunctive Mood," "Comprise," "Sit vs. Set vs. Sat," and "Spelling."

We reviewed and strengthened every quiz on our website to ensure consistency with the rules and guidelines contained in our eleventh edition of The Blue Book of Grammar and Punctuation.

If you think you have found an error in a quiz, please email us at help@grammarbook.com.

---

"So convenient … hundreds of quizzes in one click."

[[firstname]], Subscribe to receive hundreds of English usage quizzes not found anywhere else!

Take the quizzes online or download and copy them.
Get scored instantly.
Find explanations for every quiz answer.
Reproduce the quizzes to your heart's content.
EASY to use.
No software to download.
No setup time.
A real person to help you if you have any questions!
Instructors and Employers: we make your life easier!
Assign quizzes to your students or employees.
Students log in from anywhere.
Scores are tallied and compiled for you.
You decide whether to let students see their own scores and quiz explanations.
Let GrammarBook.com take the hassle out of teaching English!
"Fun to test my skills!"
"The explanations really help … thanks!"
Your choice: Subscribe at the $29.95 or $99.95 level ($30 off - previously $129.95).
"I download the quizzes for my students who don't have computer access."
Subscribe today to receive hundreds of English usage quizzes not found anywhere else!
"Makes learning English FUN!"
---
Don't need all the quizzes at once?
You can now purchase the same quizzes individually for ONLY 99¢ each. Purchase yours here.
---
Get Yours Today!

Get Amazon's No. 1 Best-seller in Four Categories!
No. 1 in Grammar
No. 1 in Reading
No. 1 in Lesson Planning
No. 1 in Vocabulary

The Blue Book of Grammar
and Punctuation
by Jane Straus, Lester Kaufman, and Tom Stern

The Authority on English Grammar!
Eleventh Edition Now Available

Have You Ordered Your Copy Yet?

An indispensable tool for busy professionals, teachers, students, homeschool families, editors, writers, and proofreaders.

Available in print AND as an e-Book! Over 2,000 copies are purchased every month!

Hundreds of Grammar, Punctuation, Capitalization, and Usage Rules
Real-World Examples
Spelling / Vocabulary / Confusing Words
Quizzes with Answers

If you live in the United States or Canada, order The Blue Book through Wiley.com and get 30 percent off and FREE shipping! Simply go to bit.ly/1996hkA and use discount code E9X4AYY.*

For those of you who live outside the U.S. and Canada, although the publisher is not able to offer free shipping, you will get 35 percent off to help offset your shipping costs. Simply go to bit.ly/1996hkA and use discount code E9X4A.*

*Offer expires December 31, 2016.
---
Wordplay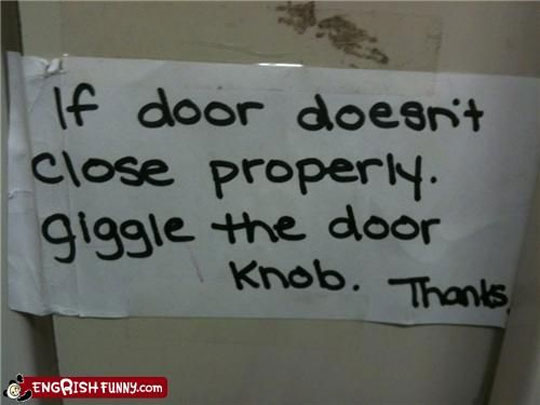 ---
Learn all about who and whom, affect and effect, subjects and verbs, adjectives and adverbs, commas, semicolons, quotation marks, and much more by just sitting back and enjoying these easy-to-follow lessons. Tell your colleagues (and boss), children, teachers, and friends. Click here to watch.