Welcome to your GrammarBook.com e-newsletter.
Your website has changed many people's lives, including mine. I recommend GrammarBook.com to many others who want to improve their grammar.
—Ali M.





I just bought The Blue Book of Grammar and Punctuation last week from Barnes & Noble, and love it. Thank you for putting it out there for all of us who care about grammar!
—Caroline H.





Your weekly
e-newsletters are absolutely brilliant and brighten my week.
—Sarah D.

Small Dishes

• Here is the type of sentence that makes grammar sticklers crazy: one of the students forgot to bring their lunch. You probably know this old tune: laissez-faire scholars and editors say the sentence is just fine, whereas nitpickers demand a rewrite because one is singular and their is plural. Things took a turn in January, when the American Dialect Society, siding with the freethinkers, proclaimed the singular they the Word of the Year for 2015, hoping to put to rest a rancorous, energy-draining dispute that has raged for decades.

We now expect to see a revival of themself, as in one of the students helped themself to my lunch. Many proponents of the singular they reject themself, although it has been around for centuries. But when they is singular, themself rather than themselves seems the logical choice. Surely anyone who champions the singular they should also embrace themself, recognizing that monumental decisions have unintended consequences.

• May the best man win is an old catchphrase that boxing referees used to say to two fighters about to contend for the championship. It has also been applied to politics—the author Gore Vidal wrote a memorable 1960 Broadway play titled The Best Man, a sophisticated study of two political rivals vying for the presidency. The saying seems to violate a basic grammatical principle: A superlative adjective (best) should only be used to compare three or more entities. When comparing A to B, we say A is better than B; we do not say A is the best of the two. Therefore, shouldn't the referee say, "May the better man win"? And shouldn't the play be retitled The Better Man?

Context is all. To qualify for a shot at the boxing championship, both combatants have had to take on and beat top contenders in their weight class. So when the referee says "best man," he is including and saluting all the valiant fighters who came up short. Similarly, in U.S. politics the race comes down to the nominees from the two major parties, but only after a ferocious, protracted process of elimination. Anyone who witnessed the 2016 presidential brawl, with its never-ending parade of challengers, will vouch for the legitimacy—grammatically speaking—of Vidal's title.

• Amazing and awesome are the two reigning go-to adjectives for those afflicted with acute vocabulary anemia. Now a third word has joined this select company: surreal. It is used to describe everything from a transformative experience to a chocolate cookie. Some random online examples: "It is, in many ways, a surreal conflict." "Realtor: Irvington housing market is surreal." " 'It's a surreal moment I'll never forget,' Carlson said of putting on the Cardinals uniform."

Why keep regurgitating surreal when something atypical happens—is that all you've got? If you dig deep, you might come up with astounding, memorable, outlandish, peculiar, startling, unearthly … really, the possibilities are endless.

Because of the e-newsletter's large readership, please submit your English usage questions through GrammarBook.com's "Grammar Blog."
---
Free BONUS Quiz for You!

[[firstname]], because you are a subscriber to the newsletter, you get access to one of the Subscribers-Only Quizzes. Click here to take an Adjectives and Adverbs Quiz and get your scores and explanations instantly!
Follow @GrammarBook on Twitter

GrammarBook.com is on Twitter! Follow @GrammarBook for weekly grammar tips, news, and information!
More Good News for Quiz Subscribers

We are pleased to announce that we have added even more quizzes to help you challenge yourself, your students, and your staff. We added quizzes to existing categories and created some new categories such as "Confusing Verbs," "Subjunctive Mood," "Comprise," "Sit vs. Set vs. Sat," and "Spelling."

We reviewed and strengthened every quiz on our website to ensure consistency with the rules and guidelines contained in our eleventh edition of The Blue Book of Grammar and Punctuation.

If you think you have found an error in a quiz, please email us at help@grammarbook.com.

---

"So convenient … hundreds of quizzes in one click."

[[firstname]], Subscribe to receive hundreds of English usage quizzes not found anywhere else!

Take the quizzes online or download and copy them.
Get scored instantly.
Find explanations for every quiz answer.
Reproduce the quizzes to your heart's content.
EASY to use.
No software to download.
No setup time.
A real person to help you if you have any questions!
Instructors and Employers: we make your life easier!
Assign quizzes to your students or employees.
Students log in from anywhere.
Scores are tallied and compiled for you.
You decide whether to let students see their own scores and quiz explanations.
Let GrammarBook.com take the hassle out of teaching English!
"Fun to test my skills!"
"The explanations really help … thanks!"
Your choice: Subscribe at the $29.95 or $99.95 level ($30 off - previously $129.95).
"I download the quizzes for my students who don't have computer access."
Subscribe today to receive hundreds of English usage quizzes not found anywhere else!
"Makes learning English FUN!"
---
Don't need all the quizzes at once?
You can now purchase the same quizzes individually for ONLY 99¢ each. Purchase yours here.
---
Get Yours Today!

Get Amazon's No. 1 Best-seller in Four Categories!
No. 1 in Grammar
No. 1 in Reading
No. 1 in Lesson Planning
No. 1 in Vocabulary

The Blue Book of Grammar
and Punctuation
by Jane Straus, Lester Kaufman, and Tom Stern

The Authority on English Grammar!
Eleventh Edition Now Available

Have You Ordered Your Copy Yet?

An indispensable tool for busy professionals, teachers, students, homeschool families, editors, writers, and proofreaders.

Available in print AND as an e-Book! Over 2,000 copies are purchased every month!

Hundreds of Grammar, Punctuation, Capitalization, and Usage Rules
Real-World Examples
Spelling / Vocabulary / Confusing Words
Quizzes with Answers

If you live in the United States or Canada, order The Blue Book through Wiley.com and get 30 percent off and FREE shipping! Simply go to bit.ly/1996hkA and use discount code E9X4AYY.*

For those of you who live outside the U.S. and Canada, although the publisher is not able to offer free shipping, you will get 35 percent off to help offset your shipping costs. Simply go to bit.ly/1996hkA and use discount code E9X4A.*

*Offer expires December 31, 2016.
---
Wordplay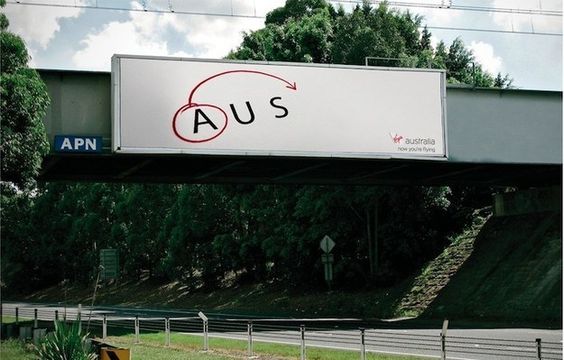 ---
Learn all about who and whom, affect and effect, subjects and verbs, adjectives and adverbs, commas, semicolons, quotation marks, and much more by just sitting back and enjoying these easy-to-follow lessons. Tell your colleagues (and boss), children, teachers, and friends. Click here to watch.