Welcome to your GrammarBook.com e-newsletter.
I had been looking for a grammar book that was both erudite and user-friendly. I stumbled upon The Blue Book of Grammar and Punctuation quite by accident, and my search ended. It is exactly what I had been looking for.
—Joe H.



I rely on your GrammarBook.com website regularly, and I refer many co-workers and ad agency writers to it as well.
—Chris D.



I immediately subscribed to your weekly
e-newsletter after a friend shared one with me. I found it to be very informative and interesting.
—Vicki K.

Worn-Out Words & Phrases: 2017

Words and phrases are powerful tools when used correctly in the right places in a thought or idea. They can also add conversational glue among those tuned in to the buzz of a current milieu.

Yet not all words and phrases are meant to last forever. Many serve a fleeting purpose before they lose their relevance or simply become frayed from use. They're just too du jour to outlive their trend.

In these events, we have to consider their mission accomplished and let them fade with their retirement checks in hand. If we pardon them soon enough, we can even help them depart with dignity.

We've all seen fashionable words and phrases cooperate in joining and then leaving our language. We've also witnessed ailing ones that refuse to let go. Some date from as far back as the late 1990s and early 2000s; as dried-up and tired hangers-on, they bog down what should be nimble expression.

We watch for words and phrases that look to be overstaying their welcome. By calling them out and issuing pink slips, we aim to uphold the vigor of vibrant communication.

We've identified the following as either no longer fit for or quickly losing their figure in fresh, lean, and clean composition. Some may still insist on loitering despite our best efforts at exclusion, but together we can help turn most of them back just by reducing their use until we no longer need them at all.



absolutely
high-impact
paradigm shift
alrighty then
holistic
pretty
(as modifier)
amazing
honestly
really
(as modifier)
at the end of the day
it's not rocket science
so this happened
awesome
just sayin'
synergy
by the same token
literally
think outside the box
cutting-edge
low-key
touch base
drop(ped) the ball
on the same page
under one roof


Weeding these from your writing and speech will help to keep it original and meaningful. Perhaps you know of yet other words and phrases that are ready for a phase-out. If so, please share them with us. We'll review them for potential inclusion with our list of worn-out words and phrases for 2017.


Because of the e-newsletter's large readership, please submit your comments or questions regarding today's (or any past) article through GrammarBook.com's Grammar Blog
---
Free BONUS Quiz for You!

[[firstname]], because you are a subscriber to the newsletter, you get access to one of the Subscribers-Only Quizzes. Click here to take a Hyphens with re Words Quiz and get your scores and explanations instantly!
---
More Good News for Quiz Subscribers

We are pleased to announce that we have added even more quizzes to help you challenge yourself, your students, and your staff. We added quizzes to existing categories and created some new categories such as "Vocabulary," "Spelling," "Confusing Verbs," "Subjunctive Mood," "Comprise," and "Sit vs. Set vs. Sat."

We reviewed and strengthened every quiz on our website to ensure consistency with the rules and guidelines contained in our eleventh edition of The Blue Book of Grammar and Punctuation.

If you think you have found an error in a quiz, please email us at help@grammarbook.com.

---

"GrammarBook's subscription quizzes opened a new door for me, a way to see exactly who is doing the work and who isn't, and it is very convenient for the students."
"So convenient … hundreds of quizzes in one click."

[[firstname]], Subscribe to receive hundreds of English usage quizzes not found anywhere else!

Take the quizzes online or download and copy them.
Get scored instantly.
Find explanations for every quiz answer.
Reproduce the quizzes to your heart's content.
EASY to use.
No software to download.
No setup time.
A real person to help you if you have any questions!
Instructors and Employers: we make your life easier!
Assign quizzes to your students or employees.
Students log in from anywhere.
Scores are tallied and compiled for you.
You decide whether to let students see their own scores and quiz explanations.
Let GrammarBook.com take the hassle out of teaching English!
"Fun to test my skills!"
"The explanations really help … thanks!"
Your choice: Subscribe at the $29.95 or $99.95 level ($30 off - previously $129.95).
"I download the quizzes for my students who don't have computer access."
Subscribe today to receive hundreds of English usage quizzes not found anywhere else!
"Makes learning English FUN!"
---
Don't need all the quizzes at once?
You can now purchase the same quizzes individually for ONLY 99¢ each. Purchase yours here.
---
Get Yours Today!

Get Amazon's No. 1 Best-seller in Four Categories!
No. 1 in Grammar
No. 1 in Reading
No. 1 in Lesson Planning
No. 1 in Vocabulary

The Blue Book of Grammar
and Punctuation
by Jane Straus, Lester Kaufman, and Tom Stern

The Authority on English Grammar!
Eleventh Edition Now Available

Have You Ordered Your Copy Yet?

An indispensable tool for busy professionals, teachers, students, homeschool families, editors, writers, and proofreaders.

Available in print AND as an e-Book! Over 2,000 copies are purchased every month!

Hundreds of Grammar, Punctuation, Capitalization, and Usage Rules
Real-World Examples
Spelling / Vocabulary / Confusing Words
Quizzes with Answers

The publisher of The Blue Book, Jossey-Bass, A Wiley brand, is offering a 35 percent discount for those of you who order the book through Wiley.com. Shipping and tax are not included. Simply go to bit.ly/1996hkA and use discount code E9X4A.

*Offer expires December 31, 2017.
---
Wordplay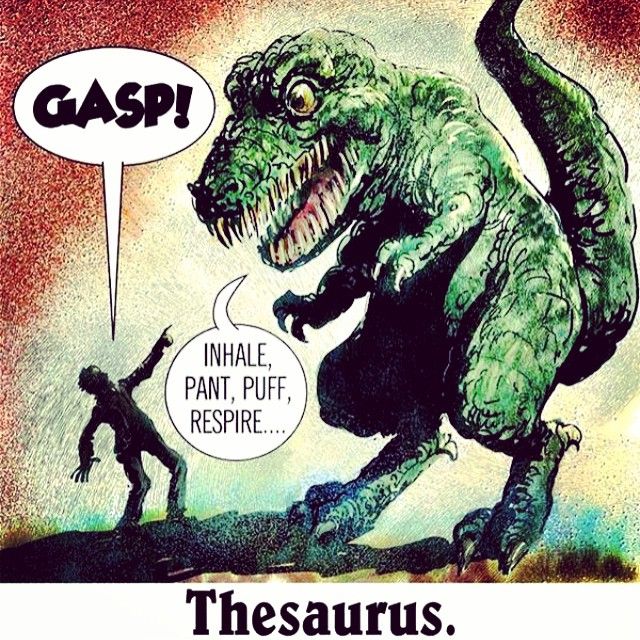 ---
Learn all about who and whom, affect and effect, subjects and verbs, adjectives and adverbs, commas, semicolons, quotation marks, and much more by just sitting back and enjoying these easy-to-follow lessons. Tell your colleagues (and boss), children, teachers, and friends. Click here to watch.