Welcome to your GrammarBook.com e-newsletter.
I would like to thank you for The Blue Book of Grammar and Punctuation. It is very nicely organized. I will use it to teach my students and I am sure it will be very helpful.
—Sumu



I recently ordered the teacher's quiz subscription on GrammarBook.com, and two of the students are already taking their first pretest on punctuation. This will be an excellent supplement to their basic grammar books and a lot more fun for them.
—Susan H.



As a teacher in an academy, I find the information in your e-newsletter invaluable.
—Joyce

Proper Prepositional Pairing

Like any other language, English functions best when its parts are correctly connected.

During grammatical evolution, parts of speech have bonded with certain prepositions for concise expression. An exacting writer observes these couplings and upholds their intended use and integrity.

The noun "affinity" (a natural connection or attraction to a person or thing) is but one example of prepositional mating that calls for closer attention. In most applications today, we often hear and use "an affinity for" someone or something.

In the past, keeping in step with style arbiters such as Theodore M. Bernstein (The Careful Writer), GrammarBook has advised against attaching "for" to "affinity" (Words in Flux). However, we also realize language is fluid: Over time, the writing and speaking majority determine what will or won't stay—i.e., what is a fad and what isn't.

"Affinity" and "for" have become attached at the hip—so much so we recognize their lasting union. At the same time, the exacting writer will acknowledge that "affinity" has other prepositional partners to which it's tied for accuracy. In addition to "for," "affinity" combines with "between," "with," and "to."

If you are expressing a natural attraction toward someone or something, you will use the now accepted "for." This pairing most often follows the verbs "have" and "feel": "I feel an affinity for Jack—we've been friends for 20 years," "She has an affinity for politics and current events."

If you are describing the whole of a good relationship, you would use "between": "Jack and John have an affinity between them." If you are writing of the same relationship from one party's viewpoint, you would use "with": "Jack enjoys an affinity with Sam."

So far the examples convey an easily identified interest or appeal. If you find someone to be different from you but you're still drawn to that person, you feel an affinity to him or her: "Bob feels an affinity to Richard even though their thoughts compete." The same applies to things: "Her style is strictly postmodern, but she admits an affinity to expressionist art."

The following are a few more examples of correct word-preposition pairs:

ability at (doing), with (something)
Joseph shows great ability at solving complex equations.
Joseph shows great ability with mathematics.

emigrate from; immigrate to, into
Johann emigrated from Germany to the United States in 1984.
Johann immigrated to the United States from Germany in 1984.

adverse, averse to
Elizabeth is averse to running on pavement because it's adverse to her knees.

contrast to (opposite), with (different)
Catherine's conservative views contrast to Irene's liberal beliefs.
Philip's sidearm throw when he's fielding the ball contrasts with his straight overhand delivery when he's pitching.

This short list will further help you maintain your mission of written precision:

abound (v) in, with
abut (v) against (a wall), on (a line)
compare (v) to, with
identical (adj) to, with
intention (n) to, of
rejoice (v) at, in
sensible (adj) of, for, to, about
thrill (v) to, at, with
want (n) of
wanting (adj) in

Being mindful of prepositional pairings shows your devotion to clean and clear writing. Whenever you are unsure of a prepositional pairing, be sure to look it up in a style or grammar book. If you can't locate your answer, you can always write to us.


Because of the e-newsletter's large readership, please submit your comments or questions regarding today's (or any past) article through GrammarBook.com's Grammar Blog
---
Free BONUS Quiz for You!

[[firstname]], because you are a subscriber to the newsletter, you get access to one of the Subscribers-Only Quizzes. Click here to take a Prepositions Quiz and get your scores and explanations instantly!
---
More Good News for Quiz Subscribers

We are pleased to announce that we have added even more quizzes to help you challenge yourself, your students, and your staff. We added quizzes to existing categories and created some new categories such as "Vocabulary," "Spelling," "Confusing Verbs," "Subjunctive Mood," "Comprise," and "Sit vs. Set vs. Sat."

We reviewed and strengthened every quiz on our website to ensure consistency with the rules and guidelines contained in our eleventh edition of The Blue Book of Grammar and Punctuation.

If you think you have found an error in a quiz, please email us at help@grammarbook.com.

---

"GrammarBook's subscription quizzes opened a new door for me, a way to see exactly who is doing the work and who isn't, and it is very convenient for the students."
"So convenient … hundreds of quizzes in one click."

[[firstname]], Subscribe to receive hundreds of English usage quizzes not found anywhere else!

Take the quizzes online or download and copy them.
Get scored instantly.
Find explanations for every quiz answer.
Reproduce the quizzes to your heart's content.
EASY to use.
No software to download.
No setup time.
A real person to help you if you have any questions!
Instructors and Employers: we make your life easier!
Assign quizzes to your students or employees.
Students log in from anywhere.
Scores are tallied and compiled for you.
You decide whether to let students see their own scores and quiz explanations.
Let GrammarBook.com take the hassle out of teaching English!
"Fun to test my skills!"
"The explanations really help … thanks!"
Your choice: Subscribe at the $29.95 or $99.95 level ($30 off - previously $129.95).
"I download the quizzes for my students who don't have computer access."
Subscribe today to receive hundreds of English usage quizzes not found anywhere else!
"Makes learning English FUN!"
---
Don't need all the quizzes at once?
You can now purchase the same quizzes individually for ONLY 99¢ each. Purchase yours here.
---
Get Yours Today!

Get Amazon's No. 1 Best-seller in Four Categories!
No. 1 in Grammar
No. 1 in Reading
No. 1 in Lesson Planning
No. 1 in Vocabulary

The Blue Book of Grammar
and Punctuation
by Jane Straus, Lester Kaufman, and Tom Stern

The Authority on English Grammar!
Eleventh Edition Now Available

Have You Ordered Your Copy Yet?

An indispensable tool for busy professionals, teachers, students, homeschool families, editors, writers, and proofreaders.

Available in print AND as an e-Book! Over 2,000 copies are purchased every month!

Hundreds of Grammar, Punctuation, Capitalization, and Usage Rules
Real-World Examples
Spelling / Vocabulary / Confusing Words
Quizzes with Answers

The publisher of The Blue Book, Jossey-Bass, A Wiley brand, is offering a 35 percent discount for those of you who order the book through Wiley.com. Shipping and tax are not included. Simply go to bit.ly/1996hkA and use discount code E9X4A.

*Offer expires December 31, 2017.
---
Wordplay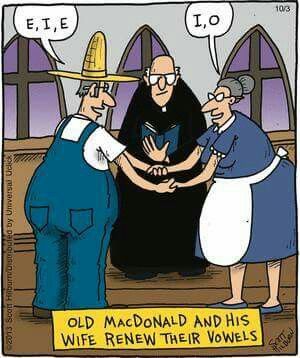 ---
Learn all about who and whom, affect and effect, subjects and verbs, adjectives and adverbs, commas, semicolons, quotation marks, and much more by just sitting back and enjoying these easy-to-follow lessons. Tell your colleagues (and boss), children, teachers, and friends. Click here to watch.