Welcome to your GrammarBook.com e-newsletter.
I have newly discovered The Blue Book of Grammar and Punctuation on the internet. I think it is just great! It is clear, concise, and comprehensive! I felt the urge to congratulate you on writing such a beneficial book.
—Banu E.



Your interactive quizzes on GrammarBook.com are wonderful. They are short, engaging, and focused. I have shared the link with students a number of times and suggested that they use these as a way to strengthen some of their individual weak areas.
—Debbie M.



I love getting these grammar
e-newsletters. I enjoy learning something new each week and even find myself correcting my own grammar when speaking.
—Margaret S.

Tightening Verb Phrases for Making an Engine That Purrs

Imagine the English language as a car that can keep its body and performance pristine if driven and maintained correctly.

Think of nouns as the wheels that keep it rolling; adjectives as the chassis riding the wheels; adverbs as the paint job (some say the less flashy the better); and all other parts of speech (prepositions, conjunctions, etc.) as the vehicle's other components (e.g., windows, trunk, mirrors, hood).

That leaves us with verbs, which form both the engine and the steering wheel driving our language. Without them, our language, like a car, would sit still and take us nowhere.

For this reason, verbs need tune-ups for optimal function. You can achieve this by tightening verb phrases.

Opportunities to do so appear throughout our writing:

Substitute a single word for "is" phrases that can be instantly shortened Instead of writing "he is in violation of," go with "he violates." Rather than express "the petition is a representation of the community's wishes," state "the petition represents…"

Pare verb-object phrases to the core verb Have you ever written that you "made the decision"? "I decided" is leaner and so will use less gas in taking your sentence further more quickly. Perhaps you've expressed in an e-mail that "the meeting came to a close" and "all who attended took the matter into consideration." If so, next time you can adjust your linguistic belt a notch and write "the meeting ended" and "all who attended considered the matter."

Delete redundant modifiers We don't need to write "hoist up" and "plunge down" when a simple "hoist" and "plunge" will do. Likewise, why use page space to say we "mix together" ingredients and "merge together" documents? The careful writer confesses the two words just don't belong together. (These verb phrases also can be defined as tautologies; to learn more about this topic, review our recent article (Striking the Surplus from Tautologies.)

Choose the right verb to shorten an idea Did the book "give the people hope"? You could write that it "inspired" them and buy room you might need elsewhere on your page. Someone sharing a passionate opinion might say a statement "flies in the face of" the facts. He could also state that it "counters," "contradicts," "refutes" or "opposes" them and lessen the risk of flying spittle.

Use these techniques as your tools for your tune-ups. If you apply them often, you'll find out just how far and fast your writing can go.

Because of the e-newsletter's large readership, please submit your comments or questions regarding today's (or any past) article through GrammarBook.com's Grammar Blog
---
Free BONUS Quiz for You!

[[firstname]], because you are a subscriber to the newsletter, you get access to one of the Subscribers-Only Quizzes. Click here to take an Irregular Verbs Quiz and get your scores and explanations instantly!
---
More Good News for Quiz Subscribers

We are pleased to announce that we have added even more quizzes to help you challenge yourself, your students, and your staff. We added quizzes to existing categories and created some new categories such as "Vocabulary," "Spelling," "Confusing Verbs," "Subjunctive Mood," "Comprise," and "Sit vs. Set vs. Sat."

We reviewed and strengthened every quiz on our website to ensure consistency with the rules and guidelines contained in our eleventh edition of The Blue Book of Grammar and Punctuation.

If you think you have found an error in a quiz, please email us at help@grammarbook.com.

---

"GrammarBook's subscription quizzes opened a new door for me, a way to see exactly who is doing the work and who isn't, and it is very convenient for the students."
"So convenient … hundreds of quizzes in one click."

[[firstname]], Subscribe to receive hundreds of English usage quizzes not found anywhere else!

Take the quizzes online or download and copy them.
Get scored instantly.
Find explanations for every quiz answer.
Reproduce the quizzes to your heart's content.
EASY to use.
No software to download.
No setup time.
A real person to help you if you have any questions!
Instructors and Employers: we make your life easier!
Assign quizzes to your students or employees.
Students log in from anywhere.
Scores are tallied and compiled for you.
You decide whether to let students see their own scores and quiz explanations.
Let GrammarBook.com take the hassle out of teaching English!
"Fun to test my skills!"
"The explanations really help … thanks!"
Your choice: Subscribe at the $29.95 or $99.95 level ($30 off - previously $129.95).
"I download the quizzes for my students who don't have computer access."
Subscribe today to receive hundreds of English usage quizzes not found anywhere else!
"Makes learning English FUN!"
---
Don't need all the quizzes at once?
You can now purchase the same quizzes individually for ONLY 99¢ each. Purchase yours here.
---
Get Yours Today!

Get Amazon's No. 1 Best-seller in Four Categories!
No. 1 in Grammar
No. 1 in Reading
No. 1 in Lesson Planning
No. 1 in Vocabulary

The Blue Book of Grammar
and Punctuation
by Jane Straus, Lester Kaufman, and Tom Stern

The Authority on English Grammar!
Eleventh Edition Now Available

Have You Ordered Your Copy Yet?

An indispensable tool for busy professionals, teachers, students, homeschool families, editors, writers, and proofreaders.

Available in print AND as an e-Book! Over 2,000 copies are purchased every month!

Hundreds of Grammar, Punctuation, Capitalization, and Usage Rules
Real-World Examples
Spelling / Vocabulary / Confusing Words
Quizzes with Answers

The publisher of The Blue Book, Jossey-Bass, A Wiley brand, is offering a 35 percent discount for those of you who order the book through Wiley.com. Shipping and tax are not included. Simply go to bit.ly/1996hkA and use discount code E9X4A.

*Offer expires December 31, 2017.
---
Wordplay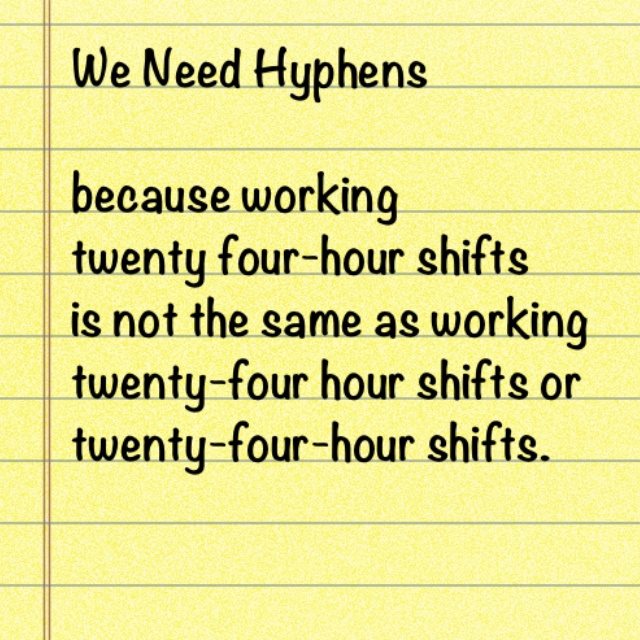 ---
Learn all about who and whom, affect and effect, subjects and verbs, adjectives and adverbs, commas, semicolons, quotation marks, and much more by just sitting back and enjoying these easy-to-follow lessons. Tell your colleagues (and boss), children, teachers, and friends. Click here to watch.