Welcome to your GrammarBook.com e-newsletter.
Thank you so much for writing The Blue Book of Grammar and Punctuation. I am going to eighth grade and not very good at grammar, but your book taught me so much!
—Bob



GrammarBook.com makes my job as an English teacher so much easier. The rules sections are complete and clearly stated. The videos help students who need additional review of the concepts.
—Carolyn Z.



Thank you for sending the weekly e-newsletters. I enjoy the quizzes and they keep me on my toes. Proper writing skills are so vital in my occupation! Keep them coming.
—Dena R.

Small Dishes

Things we've been meaning to talk to you about …

Breaking news is broken Remember when a standing ovation meant something? Now performers get them for just showing up. There's a misguided tendency nowadays to overdo things whose power is in their scarcity.

So it is that virtually every day, especially on the cable news networks, an urgent-looking message flashes across the TV screen: "Breaking News." There was a time when you rarely saw "Breaking News," and when you did, you knew something dire had happened: war, the death of a world figure, a devastating natural disaster, an international act of terrorism. Now, the phrase's force has been eroded by the media's crying wolf. I remember when CNN flashed "Breaking News" to inform us that a recently deceased pop star's autopsy results were due in four to six weeks.

Those who have been around awhile still react to "Breaking News" with visceral dread. To a young person, I'm afraid, it's just another cheap attention-getting device. That's a shame, because there ought to be some such terse graphic to alert viewers when something major is afoot. "Breaking News," once the perfect option, has been ruined.

College ain't what it used to be One of Modesto Junior College's most successful former students is Jeremy Renner, a Best Actor nominee for his powerful work in The Hurt Locker. A marquee at the college reported the glad tidings: "Former MJC student Jeremy Renner nominated for an Acadamy Award." Acadamy? Let's hope the MJC signage department subsequently forged a working relationship with the MJC English department.

And speaking of signs … The city of Clovis in central California has for decades had quite an eye-catcher right in the middle of town, a vintage Art Deco billboard that reads: "Clovis Gateway to the Sierras."

Memo to Clovis: Make that "Gateway to the Sierra." "Sierra means saw-toothed mountain range," says the Nevada Department of Cultural Affairs. The Sierra Nevada Alliance, a conservation organization, chimes in: "The Sierra Nevada is a single, distinct unit, both geographically and topographically … Strictly speaking, therefore, we should never pluralize the name—such as Sierras, or Sierra Nevadas, or even High Sierras."

Isn't this something Clovis would be aware of? It must have come up at some point. Removing that last s from the sign would probably be a simple task. Come on, Clovis. Don't be bullheaded about this. Such obstinacy sends the wrong message to impressionable young Clovisites.


Because of the e-newsletter's large readership, please submit your English usage questions through GrammarBook.com's "Grammar Blog."
Free BONUS Quiz for You!

[[firstname]], because you are a subscriber to the newsletter, you get access to one of the Subscribers-Only Quizzes. Click here to take a Hyphens with Prefixes Quiz and get your scores and explanations instantly!
---
More Good News for Quiz Subscribers

We are pleased to announce that we have added even more quizzes to help you challenge yourself, your students, and your staff. We added quizzes to existing categories and created some new categories such as "Vocabulary," "Spelling," "Confusing Verbs," "Subjunctive Mood," "Comprise," and "Sit vs. Set vs. Sat."

We reviewed and strengthened every quiz on our website to ensure consistency with the rules and guidelines contained in our eleventh edition of The Blue Book of Grammar and Punctuation.

If you think you have found an error in a quiz, please email us at help@grammarbook.com.

---

"GrammarBook's subscription quizzes opened a new door for me, a way to see exactly who is doing the work and who isn't, and it is very convenient for the students."
"So convenient … hundreds of quizzes in one click."

[[firstname]], Subscribe to receive hundreds of English usage quizzes not found anywhere else!

Take the quizzes online or download and copy them.
Get scored instantly.
Find explanations for every quiz answer.
Reproduce the quizzes to your heart's content.
EASY to use.
No software to download.
No setup time.
A real person to help you if you have any questions!
Instructors and Employers: we make your life easier!
Assign quizzes to your students or employees.
Students log in from anywhere.
Scores are tallied and compiled for you.
You decide whether to let students see their own scores and quiz explanations.
Let GrammarBook.com take the hassle out of teaching English!
"Fun to test my skills!"
"The explanations really help … thanks!"
Your choice: Subscribe at the $29.95 or $99.95 level ($30 off - previously $129.95).
"I download the quizzes for my students who don't have computer access."
Subscribe today to receive hundreds of English usage quizzes not found anywhere else!
"Makes learning English FUN!"
---
Don't need all the quizzes at once?
You can now purchase the same quizzes individually for ONLY 99¢ each. Purchase yours here.
---
Get Yours Today!

Get Amazon's No. 1 Best-seller in Four Categories!
No. 1 in Grammar
No. 1 in Reading
No. 1 in Lesson Planning
No. 1 in Vocabulary

The Blue Book of Grammar
and Punctuation
by Jane Straus, Lester Kaufman, and Tom Stern

The Authority on English Grammar!
Eleventh Edition Now Available

Have You Ordered Your Copy Yet?

An indispensable tool for busy professionals, teachers, students, homeschool families, editors, writers, and proofreaders.

Available in print AND as an e-Book! Over 2,000 copies are purchased every month!

Hundreds of Grammar, Punctuation, Capitalization, and Usage Rules
Real-World Examples
Spelling / Vocabulary / Confusing Words
Quizzes with Answers

The publisher of The Blue Book, Jossey-Bass, A Wiley brand, is offering a 35 percent discount for those of you who order the book through Wiley.com. Shipping and tax are not included. Simply go to bit.ly/1996hkA and use discount code E9X4A.

*Offer expires December 31, 2017.
---
Wordplay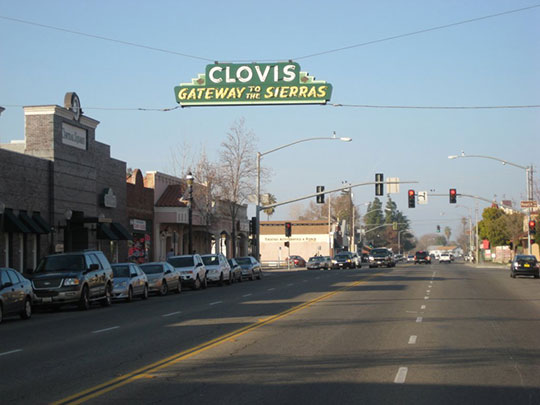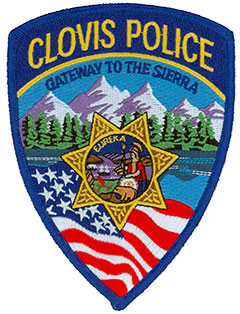 ---
Learn all about who and whom, affect and effect, subjects and verbs, adjectives and adverbs, commas, semicolons, quotation marks, and much more by just sitting back and enjoying these easy-to-follow lessons. Tell your colleagues (and boss), children, teachers, and friends. Click here to watch.