Your #1 Source for Grammar and Punctuation
Capitalization of Academic Degrees
Perhaps you've wondered if and when academic degrees (bachelor's, master's, etc.) should be capitalized.

If you read through our Capitalization rules, you will notice that capitalization is sometimes a thorny area. We do not always have hard-and-fast rules to rely on; some areas are open to interpretation. This is evident in the area of capitalization of academic degrees as you will see from the different approaches of two of the leading American English reference books:

The Chicago Manual of Style (CMOS) recommends writing academic degrees in lower case except when directly preceding or following a name. Proper nouns, of course, should still be capitalized.

Examples:
Orlando is pursuing a bachelor of science in civil engineering. Orlando is pursuing a bachelor of arts in English.
He introduced Jennifer Miller, Master of Fine Arts.
He introduced Master of Fine Arts Jennifer Miller.

The Associated Press Stylebook (AP) recommends no capitals when referring to degrees in general terms (bachelor's, master's, doctorate, associate degree) but always capitalizing specific degrees (Bachelor of Arts, Master of Science), whether or not they directly precede or follow a name. AP is in agreement with CMOS that the field of study be written in lower case except when it contains a proper noun.

Examples:
Orlando is pursuing a Bachelor of Science in civil engineering.
Orlando is pursuing a Bachelor of Arts in English.
Orlando is thinking about getting a master's degree.
He introduced Jennifer Miller, Master of Fine Arts.

Our recommendation is to pick your resource and then be consistent.

There is agreement, however, that abbreviations of academic degrees are to be capitalized. CMOS recommends omitting periods unless required for tradition or consistency (BA, BS, MA, MS, PhD), but AP prefers retaining the periods (B.A., B.S., M.A., M.S., Ph.D.).


View this article on our website
Pop Quiz
Answers are at the bottom of the newsletter.

1. The keynote speaker tonight will be Juris Doctor/juris doctor Michael Abercrombie.

2. The textbook was authored by Azizah Bakar, Master of Science/master of science.

3. Eleanor is finally reaching the end of her studies for her Doctorate in History/doctorate in history.

4. After studying hard for so many years, I definitely feel that I've earned my MS/M.S. in biology.

5. Abraham worked hard to earn a Bachelor of Science/bachelor of science in Geology/geology and then a Master of Arts/master of arts in French/french.
Free BONUS Quiz for You!
[[firstname]], because you are a subscriber to the newsletter, you get access to one of the Subscribers-Only Quizzes. Click here to take a Capitalization Quiz and get your scores and explanations instantly!

We will be adding many more quizzes this year to our already substantial list of quizzes. If you have suggestions for topics we have not yet covered, please send us a message at help@grammarbook.com.
Hundreds of Additional Quizzes
at Your Fingertips
Subscribe now to receive hundreds of additional English usage quizzes not found anywhere else!

For Instructors and Employers, you may assign quizzes to your students and employees and have their scores tallied and organized automatically! Let GrammarBook.com take the hassle out of teaching English!
"Fun to test my Skills"

"The explanations really help ... thanks!"

"I download the quizzes for my students who don't have computer access."


Don't need all the quizzes?

You can now purchase the same quizzes individually for ONLY 99¢ each.

Purchase yours here.
If you think you have found an error in a quiz, please email us at help@grammarbook.com
The Blue Book of Grammar and Punctuation




by Jane Straus, Lester Kaufman, and Tom Stern
The Authority on English Grammar! Eleventh Edition Now Available
An indispensable tool for busy professionals, teachers, students, homeschool families, editors, writers, and proofreaders.

Available in print AND as an e-Book! Over 2,000 copies are purchased every month!

The publisher of The Blue Book, Jossey-Bass, A Wiley brand, is offering a 35 percent discount for those of you who order the book through Wiley.com. Shipping and tax are not included. Simply go to bit.ly/1996hkA and use discount code E9X4A.

Offer expires December 31, 2018.
Wordplay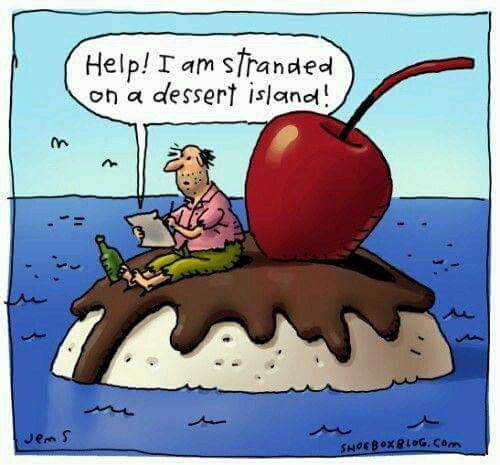 ---
Pop Quiz Answers
1. Juris Doctor

2. Master of Science

3. doctorate in history

4. MS OR M.S.

5. Bachelor of Science coupled with Master of Arts OR bachelor of science coupled with master of arts, geology, French
English In A Snap:
68 One-Minute English Usage Videos FREE
Learn all about who and whom, affect and effect, subjects and verbs, adjectives and adverbs, commas, semicolons, quotation marks, and much more by just sitting back and enjoying these easy-to-follow lessons. Tell your colleagues (and boss), children, teachers, and friends. Click here to watch.